Building with Hudson
I've used a few build servers now including Continuum, CruiseControl and Bamboo. I recently started using Hudson and immediately found it easier to set up and use than any of the others. It supports Ant and Maven builds very nicely as well allowing any sort of script or batch execution. Build notifications can be configured using email and RSS.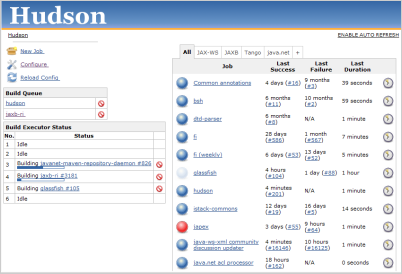 Uncle Bob of ObjectMentor has posted a quick demo here.
You can download either a WAR file or pre-packaged for your distro including RPMs and Debian packages. Well worth a look.